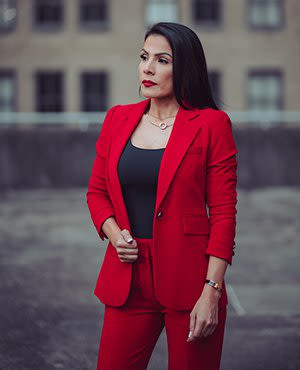 Renee is the proud office manager who has risen to the ranks of the legal field in the past 10 years. She has been with Attorney Jose Orihuela for 10. In her first job, she started out as the receptionist and soon became the legal assistant to one of the associates.
In year 5 of her legal career, Renee decided to take a leap of faith and join Jose Orihuela in building his firm. She was and still is a jack of all trades. She was Attorney Orihuela's primary assistant and has grown with the firm to now being the Office Manager.
Renee is goal-driven, hard-working, and doesn't take "no" for an answer. Her client's goals are her top priority.
Renee is a mother of two grown children. She enjoys outdoor bike riding, working out, and spending time with family and her two dogs – Zaidee and Jacob.