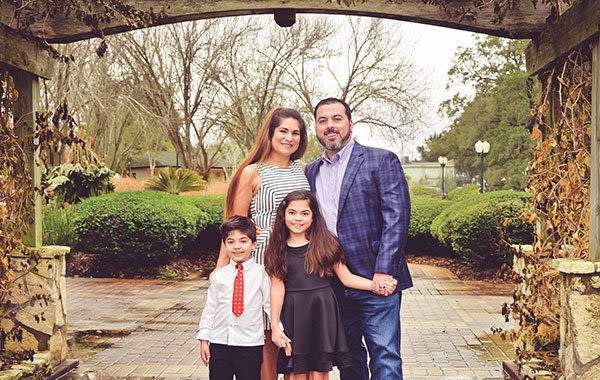 My name is Jose Orihuela, a personal injury attorney. I'm a Houston, Texas native and proud to serve the greater Houston community in both English and Spanish. Let me tell you a little more about myself and my practice.
I graduated from Northern Illinois University College of Law on an Opportunity Academic Achievement Scholarship. While in law school, I was a student leader as the Vice President of the Latino Law Students Association, a Student Body Association Representative, and a member of the Delta Theta Phi Legal Fraternity. I was successful in academic competitions with winning arguments in the Prize Moot Court Competition and Mock Trial Competition. With my success in law school and the recognition of my peers and professors, I knew I wanted to be a trial attorney.
BIG FIRM EXPERIENCE
After law school, I started my legal career as a law clerk for a small but prestigious litigation firm in Rockford, Illinois. I concentrated on employment discrimination, disability law, personal injury, sexual discrimination, and criminal defense work. My work allowed me to practice in state and federal courts as well as the Ogle County State's Attorney's Office in Rockford, Illinois. And while Illinois treated me well, as a Houston native, I was anxious to return home to Texas as soon as I could.
My law school record and early work successes earned me a job with Houston's Rene Gonzalez & Associates, PLLC assisting in traffic court. I specialized and took great pride in representing and assisting our Latino community with traffic tickets. I successfully tried fifteen cases to verdict while at Rene Gonzalez & Associates, PLLC. I'm proud that I maintain a good relationship with my former firm and to this day, they call me when they need a go-to guy.
Through my work at Rene Gonzalez & Associates, PLLC I realized I really wanted to represent individuals who had been injured. Following my heart, I joined The Pinkerton Law Firm as a plaintiff's personal injury lawyer.
I worked on some big cases at The Pinkerton Law Firm. I assisted on several lawsuits from the 2008 Big Spring Refinery Explosion in West Texas. I sat second chair in a medical malpractice case that went to trial in Galveston County, where the jury ruled in favor of our client. I also did well with smaller cases and became the most trial experienced associate in the firm. My casework included 18-wheeler and car wrecks, wrongful death, premises liability, slip and falls, and recouping damages caused by drunk drivers.
In every case, I delivered the maximum value for my client and rose to Senior Associate. The firm's leadership recognized me year after year as their lead attorney for not only resolving cases quickly but for maximizing the value of my client's claims, too.
PROFESSIONAL GROWTH
After five years of growth and success with The Pinkerton Law Firm, I decided to strike out on my own and start my own law practice. The firm treated me well, but I knew I wanted to work for myself. I knew in my heart that this was not only the best decision for my family and me, but it would also allow me to work on my client's cases without anybody impeding my decisions. Today, Jose Orihuela, Attorney at Law is growing, and I look forward to the future. I take pride in having a very open attorney-client relationship built on honesty and trust. My success has and always will come from knowing the client and delivering personal service. I always return calls and talk to my clients personally. When you hire me, you don't talk to a receptionist or some legal assistant — you talk to me. And I'm not just a good guy to work with; I'm an effective attorney, too. I know that for you, my valued client, you have just one chance to make things right when you've been wronged, and I take that very seriously. To all my previous clients, thank you. To those of you looking for a lawyer, I look forward to serving you.
BAR ADMISSIONS
EDUCATION
J.D., Northern Illinois University College of Law, 2008

B.A. in Economics, Trinity University, San Antonio, TX, 2003