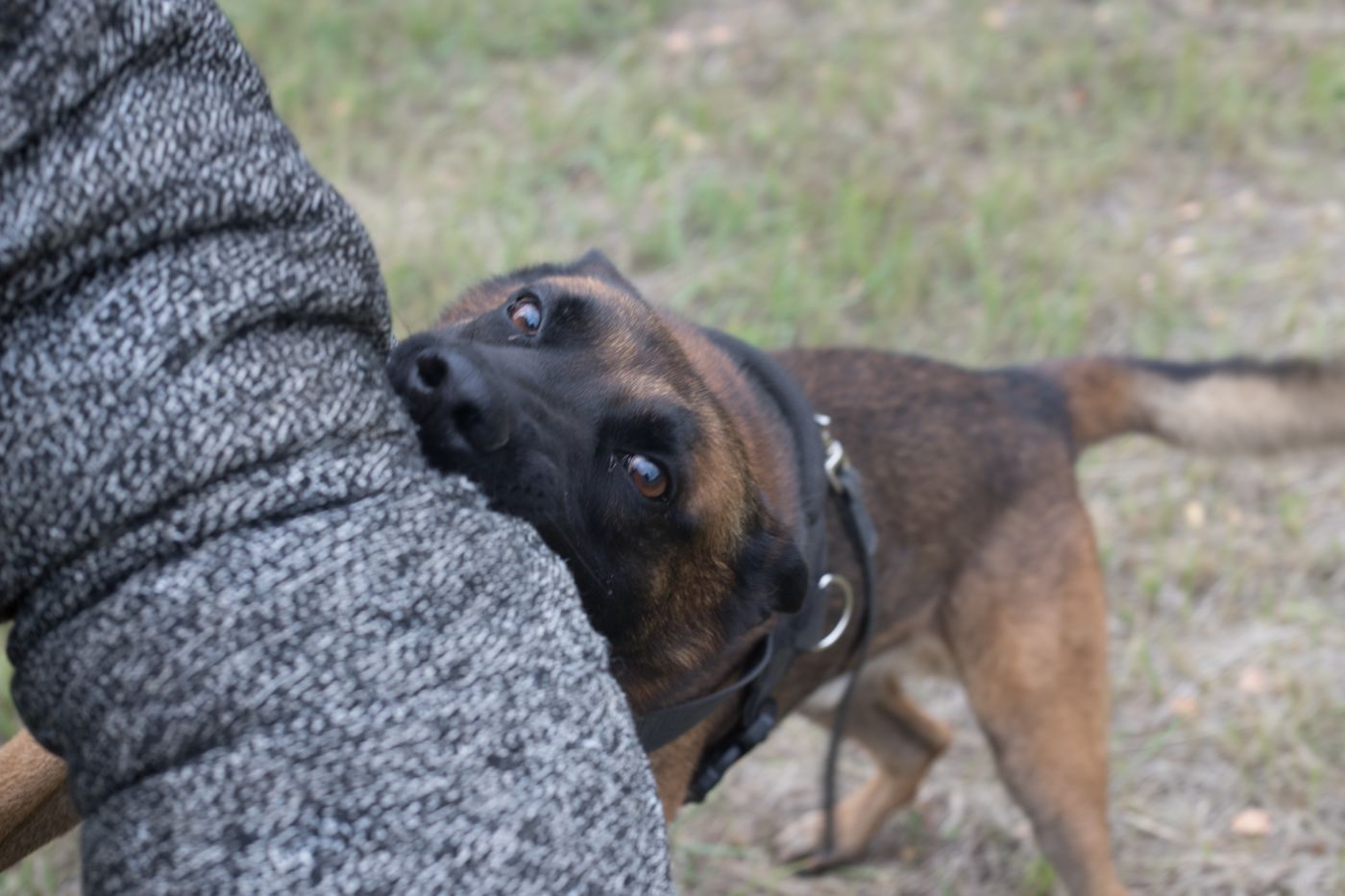 WHAT DO I DO IF I HAVE BEEN ATTACKED BY A DOG?
---
Each day across the U.S., more than 1,000 people require emergency medical care because of a serious dog bite injury. On average, over 14,000 dog bite victims are hospitalized each year. In the 15-year period ending in 2019, 521 citizens in the U.S. have died from dog attacks.
Generally speaking, most dog owners carefully tend to their pets as loving friends and partners. Unfortunately, some owners – through negligence, poor training, or lack of care – put their animals in situations where bites and other attacks can occur, with children as the most common victim of an attack.
If you or someone you know has been the victim of a dog attack, what do you do? If injuries have resulted, what is the pet owner's liability? Can you sue for compensation for medical expenses and any additional pain and suffering?
If you reside in or around the Texas communities of Houston, South Houston, or Pasadena, contact me, Jose Orihuela, Attorney at Law. I have represented hundreds of dog bite victims through the years, and I am ready to do all that I can to help you pursue compensation that can cover any current and future medical expenses, lost wages, and any other pain and suffering that you have been forced to endure as a result of a dog attack.
TEXAS DOG BITE LAWS AND THE ONE-BITE RULE
In truth, Texas has no statewide dog bite statute on the books, but the legal standard regarding dog bites and other dog incidents stems from a 1974 Texas Supreme Court ruling. That ruling, in a manner, affirmed the "one-bite rule" that many other states adhere to. In short, the one-bite rule says that, unless the dog has a prior history of biting or attacking people and the owner is aware of that history, the victim must prove negligence on the owner's part to successfully seek an injury claim.
Conversely, showing or proving that the owner knew – or should have known – about a previous incident is enough to prove negligence in Texas. After the initial "one-bite" incident, the owner faces what is known as "strict liability."
If no prior biting incident can be proven, negligence can be shown in a variety of ways. For instance, if the owner walks the dog without a leash or lets it wander around or roam on its own, that can show a lack of restraint or negligence. In general, a negligence charge must show that the dog's owner failed to exercise "reasonable care" in training and restraining their pet.
STEPS TO TAKE WHEN YOU'VE BEEN BITTEN BY A DOG
The Texas Department of State Health Services advises that a dog bite victim wash the wound thoroughly with soap and water and apply an iodine-based antiseptic, if available. Also, medical attention should be sought immediately to determine if any infection has resulted, or worse, if rabies postexposure treatment is necessary.
On the legal front, any information you can obtain about the owner is crucial. Taking down their name, address, and any contact information is always a critical component to building a case. Taking pictures of your injuries, and at the scene if possible, to document what happened and where it happened can also be beneficial. If there are any witnesses, get their statements and contact information as well. Most importantly, if you receive medical treatment for your injuries, it's important to retain all medical records and receipts for use when seeking compensation.
In short, document everything as thoroughly as possible. Also, be sure to contact animal control, especially if the dog is off the leash. The dog could face quarantine for 10 days if no rabies certification is available.
HOW TO FILE A CLAIM AGAINST THE OWNER
Texas personal injury claims, including dog bites, must be filed within two years of the initial incident. Another point to remember is that not only is the owner potentially liable for dog bites, but also for other forms of incidents or attacks. If the dog knocks you over by jumping on you and you suffer a broken bone, the owner can be held liable for that as well.
As previously stated, in all incidents, you must show negligence on the dog owner's part. If the dog was involved in a prior incident — the one-bite rule — the owner is strictly liable, so no other proof is generally necessary. However, if it truly is the first incident, any claim must prove negligence.
To recover on a claim of negligent handling, the dog bite victim must prove the following elements:
The defendant owned or possessed the biting dog

The defendant was required to exercise reasonable care to prevent the dog from harming others

The defendant failed in their duty to meet that standard, resulting in negligence

The negligence directly caused the plaintiff's injury
Was the dog not on a leash or not penned up properly on the owner's property? Did the dog show aggression toward people? These can be telltale signs of owner negligence.
Absent a prior dog-biting incident, the owner can counter with defense strategies such as claiming no knowledge that the animal could be vicious, or that the victim provoked the dog or trespassed on the dog owner's property.
Texas is a modified comparative negligence state, meaning that if the victim is found to be 51 percent or more at fault, there can be no award for damages. Similarly, if the victim is found to be 25 percent at fault, the compensation can be reduced by 25 percent to account for the victim's liability in the incident.
COMPENSATION AND POTENTIAL CRIMINAL CHARGES
Dog bites are usually covered under a homeowner's or renter's insurance policy, typically in the range of $100,000 to $300,000 — but some insurers limit claims to $90,000 per incident and $30,000 per person.
An analysis of homeowner insurance data carried out in 2019 by the Insurance Information Institute found that the average cost paid out for dog bite claims was $44,760 and rising annually. Nationwide that same year, the number of serious dog bite claims rose almost three percent on an annual basis to 17,802, out of some 4.7 million estimated dog bites.
Under Texas law, you can sue for current and future medical expenses, wages lost during recovery, and emotional trauma and lifestyle adjustment, including pain and suffering, loss of consortium, or chronic disability.
Criminal liability may also result. A felony charge is possible if the owner acts "with criminal negligence" and his dog attacks someone unprovoked off the owner's property, or the owner knows the animal is a "dangerous dog" and it attacks someone outside a recognized "secure enclosure," or if either of these result in serious bodily injury or death. The penalty can be a fine of up to $10,000, plus anywhere from two to ten years in prison. A misdemeanor with a fine of $500 is also possible for lesser incidents.
WORK WITH A QUALIFIED
PERSONAL INJURY ATTORNEY TODAY
Don't try to haggle with an insurance adjuster on your own. Their main objective is to squeeze the compensation down as low as possible.
I have been dealing with personal injury cases since I began my practice back in 2008, including the handling of hundreds of dog bite cases. I can listen to your story, assess liability, negotiate with the insurers, and when necessary, initiate legal action. In all instances, I will do all that I can to obtain the compensation you need to help you recover from your injuries and get your life back.
If you live in Houston, South Houston, or Pasadena, Texas, or any of the nearby communities like Friendswood, Alvin, Dickinson, or Webster, contact me, Jose Orihuela, Attorney at Law, immediately for a free case consultation. Together, we can fight to get you the justice you deserve.