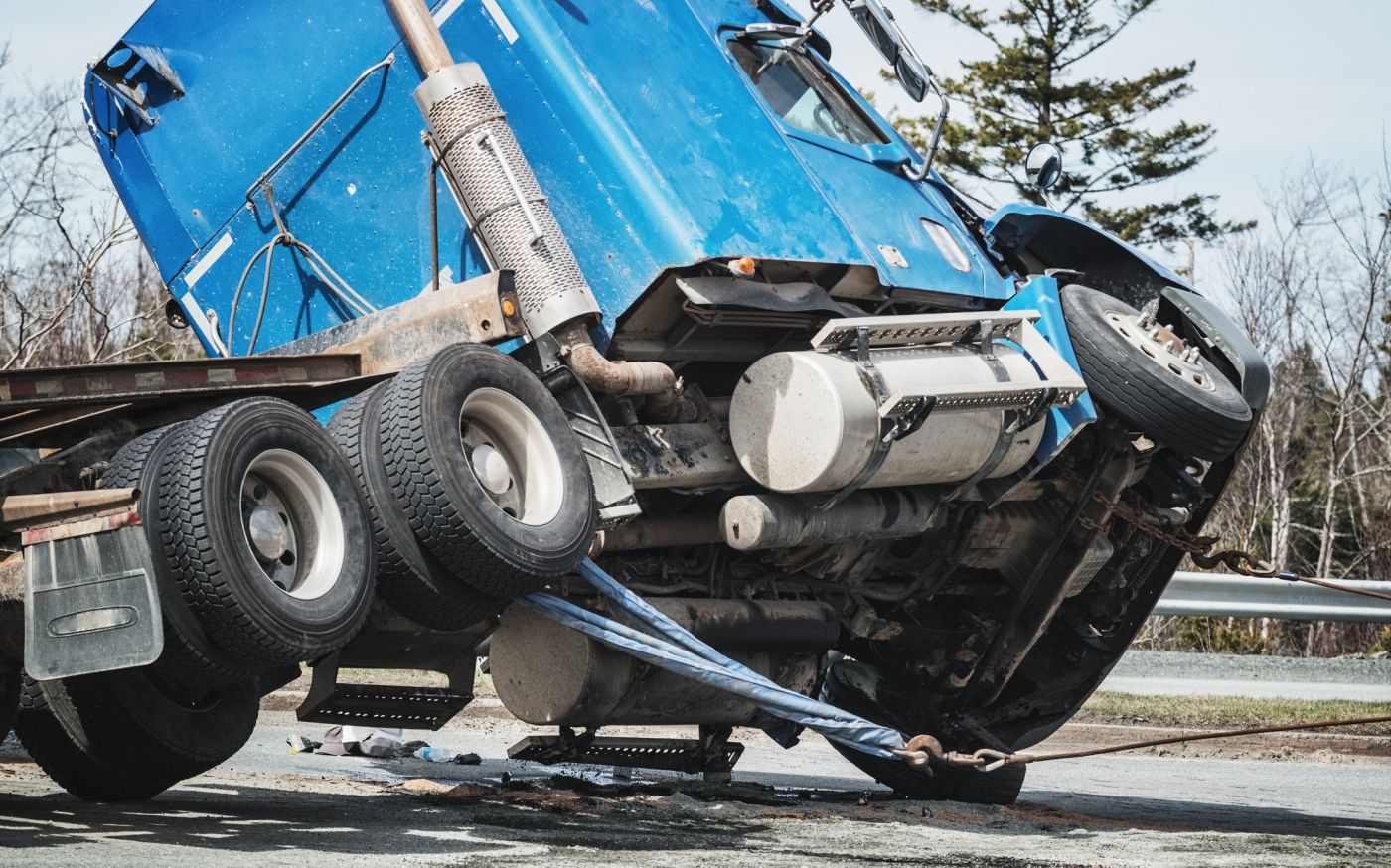 18-WHEELER ACCIDENTS
---
Jose Orihuela, Attorney at Law has handled truck/18-wheeler accidents all over Texas and has seen the seriousness of these accidents.
There are many reasons why 18-wheelers/tractor-trailers pose such great danger to people on the roadway. Here is just a sample of the issues that are commonly the cause of truck/18wheeler/tractor-trailer accidents:
The size of the 18-wheeler limits visibility and braking distance. Plus, the size difference between 18-wheelers and passenger vehicles often means a catastrophic and/or severe injury.

Some 18 wheelers on the road are improperly maintained so that they are inherently mechanically dangerous.

Drivers are often working on incentives to drive faster, longer, and without sleep, which creates an inherently dangerous situation.

Finally, there are companies who disregard the regulations they are governed by and do not ensure that they are hiring competent drivers and/or fail to train them properly.
Because of these dangers, the Federal Motor Carrier Safety Administration (FMSCA) has been formed to regulate these trucking/18-wheeler companies. The purpose of the FMSCA is the following:
"The Federal Motor Carrier Safety Administration (FMCSA) was established within the Department of Transportation on January 1, 2000, pursuant to the Motor Carrier Safety Improvement Act of 1999 (49 U.S.C. 113). Formerly a part of the Federal Highway Administration, the Federal Motor Carrier Safety Administration's primary mission is to prevent commercial motor vehicle-related fatalities and injuries. Activities of the Administration contribute to ensuring safety in motor carrier operations through strong enforcement of safety regulations; targeting high-risk carriers and commercial motor vehicle drivers; improving safety information systems and commercial motor vehicle technologies; strengthening commercial motor vehicle equipment and operating standards; and increasing safety awareness. To accomplish these activities, the Administration works with Federal, State, and local enforcement agencies, the motor carrier industry, labor safety interest groups, and others."
The FMCSA has been charged with creating rules regulating the trucking/18-wheeler industry. These regulations and rules cover everything from how long a driver can drive to what a driver should do when an accident occurs.
The regulations limit what companies and drivers do and sometimes are very useful in presenting to a jury how a company and/or driver failed to abide by the law.
Texas is one of the leading states that experience these dangerous and potentially deadly trucking/18-wheeler accidents. As stated above, the common causes of these accidents are driver fatigue; overweight/improperly secured loads; driver distractions such as texting, cell phone, and computer usage; incompetent drivers; negligently trained drivers; negligently hired drivers; equipment problems; drug and alcohol use; and driver inattention.
These trucking/18-wheeler accidents often result in litigation. Sometimes the injured or the families of those who have been killed by 18-wheelers are forced to file a lawsuit against a trucking/18-wheeler company to receive fair compensation.
Attorney Jose Orihuela has filed many lawsuits against these trucking/18-wheeler companies when they've refused to treat his clients fairly. Not only do these companies try to cheat the injured, but they also try to lie and hide the truth.
When litigation is involved, Jose Orihuela knows all the ins and outs on how to establish liability. More than that, he will work to account for all of your past and future damages as he fights on your behalf. He does this by hiring the professionals and experts who can attest to your past suffering as well as all the suffering you have to go through for the rest of your life. This is no easy task, but attorney Orihuela is determined to go through the proper procedures to establish these damages.
Jose Orihuela is efficient and effective in trial. When he represents a client, he strives to secure evidence quickly. 18-wheelers are critical pieces of information and need to be examined as soon as possible. Remember, you are working against a trucking/18-wheeler company and its insurance company, which will be often working against you so that they don't have to pay you what is owed.
Not only will Jose Orihuela work to secure key evidence, but he will also move fast to obtain witness statements. This is important because, over time, people tend to forget the details of what they've seen or become difficult to track down.
As soon as the investigation is done, a lawsuit will be filed. All documents regarding the driver, company, and truck/18-wheeler maintenance will be obtained. It is this type of evidence that can potentially turn your regular negligence case into a gross negligence case, meaning that the trucking/18 wheeler company may not only have to pay you what is owed but also pay you for purposely ignoring the rules of the road.
If you or someone you know was injured or killed as the result of an 18-wheeler accident, tractor-trailer accident, big rig incident, cement truck accident, or box truck accident, encourage them to immediately contact Jose Orihuela for advice.
It is extremely important to do this quickly to ensure that evidence is preserved, statements are taken, and the rights of all claimants are protected.