Personal Injury Attorney Serving Pasadena & South Houston, Texas
No two injury cases I take are exactly the same because every client has their own unique situation and hardships. I understand that when you first call me, you are not calling with good news. That's why, before I do anything else, I take the time to listen and determine the best method of helping you. Above all, I want to ensure that you are heard, understood, and that we work toward the most effective resolution.
Schedule Your Free Consultation
Jose Luis Orihuela
ATTORNEY AT LAW
The Houston area is full of hardworking families from all walks of life. As a former industrial laborer from a blue-collar family, it's my sincerest pleasure to help these families when a personal injury leaves them struggling to pay their bills. From car accidents to on-the-job injuries (and everything in between!), I'm here to fight for the compensation you need. Just call to set up a free consultation in English or Spanish.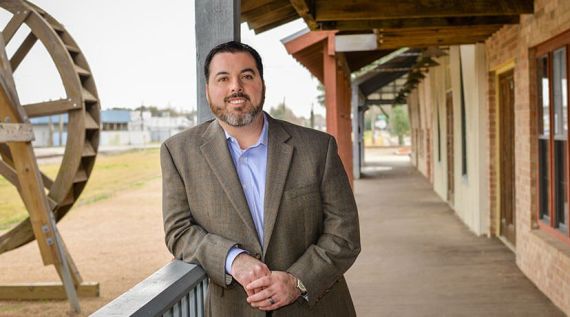 Don't Face the Insurance Company Alone
INSURANCE ADJUSTERS WILL TRY TO PAY YOU AS LITTLE AS POSSIBLE.
Before you accept any offers from the insurance company, please give me a call. As a personal injury attorney, my job is to help you get fully and fairly compensated for your injuries — in fact, I don't get paid unless I succeed in helping you collecting payment. Insurance adjusters, on the other hand, are paid to do the exact opposite — that is, to pay you as little as possible.
Understanding Texas Personal Injury Law
You Have a Time Limit

Texas has a two-year statute of limitations for personal injury cases, which means you have two years to take legal action after getting hurt. That may sound like a lot of time, but filing your claim takes time. Act now to ensure you don't miss your opportunity to get paid.
You Can Be Partially at Fault

In Texas, it's possible to get paid for an injury if you are found to be less than 50% responsible for the accident that led to the injury. For example, if you were in a car wreck and the court calculated that you were 25% at fault for the accident, you could still receive up to 75% of the total settlement.
You Can Choose Your Lawyer

Although you are not required to get a lawyer to file a personal injury claim, having an attorney can save you a great deal of time, stress, and money. To reduce your stress during this difficult time, I'm happy to offer free consultations, work on contingency, and personally answer all your questions.
Experience matters and I'm here to Help
Personal Injuries I Handle
Whether it involves a semi-truck, motorcycle, bicycle, pedestrian, drunk driver, or another passenger vehicle, I have the experience needed to handle your claim.
If someone has failed to keep their property safe for visitors, you could get compensated for the resulting slip and fall accident. Call me to discuss the details.
Industrial accidents can cause burns, electrocution, brain injuries, seizures, internal bleeding, disfigurement, and much more. Let me help you seek compensation.
Exposure to harmful toxins like mold, lead paint, ammonia, and asbestos can lead to serious harm. I fight to help you cover the resulting medical bills and more.
When a spouse or family member is killed in an accident, no amount of payment can make that loss alright. However, filing for wrongful death can protect others from the same fate.
Doctors and other medical professionals must be extremely careful in order to avoid harmful mistakes. If your physician's error resulted in an injury or death, contact me for help.
Serving Personal Injury Victims Throughout the Greater Houston Area
Whether you were directly injured in an accident or are trying to get justice for harm that was done a member of your family, the law office of Jose Orihuela, Attorney at Law is here for you. Located in South Houston, we're readily available to assist clients throughout Pasadena, Clear Lake, and the greater Houston area.